Deadline
August
Overview
The George J. Mitchell Scholarship Program, named to honor former US Senator George Mitchell's pivotal contribution to the Northern Ireland peace process, is designed to introduce and connect generations of future American leaders to the island of Ireland, while recognizing and fostering intellectual achievement, leadership, and a commitment to community and public service.
Benefits
Up to twelve Mitchell Scholars between the ages of 18 and 30 are chosen annually for one academic year of postgraduate study in any discipline offered by institutions of higher learning in Ireland and Northern Ireland. The Mitchell Scholarship Program provides tuition, accommodation, a stipend for living expenses and travel.
Eligibility criteria
A Candidate for the Mitchell Scholarship Program must meet all the following criteria:
Be a U.S. citizen
Be 18 years of age or older, but not yet 30, on September 26 of the year of the application (those who turn 30 on September 27th are not eligible).
Have a bachelor's degree from an accredited college or university before beginning study as a Mitchell Scholar. Degrees from international accredited universities are acceptable, if all other conditions are met.
While married applicants or applicants with partners are accepted, no allowance is made for the expenses of an applicant's spouse, partner, or dependents. It is important to note that the relevant government agency in Ireland or Northern Ireland may require spouses or partners who are non-EU citizens to enroll full-time and prove financial resources for the year or to obtain a work permit before seeking paid employment in Ireland.
Selection criteria
Applicants are judged on three criteria:
scholarship,
leadership, and
a sustained commitment to community and public service.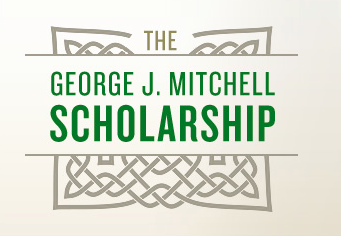 Purpose
Funding for Graduate Study
International Study or Experience
Focus
Business and Entrepreneurship
Creative and Performing Arts
Environment and Sustainability
Health and Medicine
Humanities
International Affairs
Journalism and Media
National Security
Peace and Conflict Resolution
Public Policy
Public Service
Social Justice
Social Science
STEM
Eligible applicants
Fourth-year+ Undergrads
Graduate Students
Undergraduate Alumni
Graduate Alumni