Deadline
January
Overview
The Killam Fellowships Program allows undergraduate students from Canada and the United States to participate in a program of  binational residential exchange. Killam Fellows spend either one semester or a full academic year as an exchange student in the host country.
This program, administered by Fulbright Canada, is supported by the American Killam Trusts and Foreign Affairs and International Trade Canada. It is an integral part of the Foundation's multidimensional strategy to foster mutual understanding between Canada and the United States of America.
Benefits
The Killam Fellowships Program offers a cash award of $10,000 US ($5,000 US per semester), along with an allowance of $500 to offset health insurance costs. The Foundation hosts all new Killam Fellows at an Orientation program in Ottawa each fall and again at a seminar in Washington D.C. each spring. In addition, all Fellows are eligible to apply for a mobility grant in an amount not to exceed $800. The idea of the mobility initiative is to allow students to undertake an educational field trip, providing the Fellows with the opportunity to gain a broader understanding of the culture of the host country.
Eligibility criteria
All applicants for the Killam Fellowships Program must be U.S. citizens; full-time undergraduate students in good standing; have met the eligibility requirements of their home university (as they relate to the participation in international exchange programs); be fluent in the English language (and/or French, where appropriate); have a superior and competitive academic record; complete the application process prior to the published deadlines; and, in the case of the direct exchange applicants, be nominated by ASU.
Application process
Once you have identified programs at three Canadian universities where you would like to study, you can begin drafting the application and send a rough draft to ONSA as an attached .doc file. 
Make your course selections for each of the three universities you have selected and take them to your academic advisor so he or she can sign off on them.
If you are planning to attend a French-language university, you will need to have the French language evaluation filled by a faculty member in French at ASU and sent to ONSA.
Fill out the application short answers and complete final revisions on your essays.
Bring or send to ONSA office by 5 pm on the campus deadline:
The complete application (including the course selections signed by your academic advisor)
Personal statement
Résumé
References in sealed envelopes containing both the signed forms and the letters, (if they have not been sent directly to ONSA)
Unofficial transcripts (from all post-secondary institutions)
Photocopy of the document that serves as proof of your citizenship (typically your passport)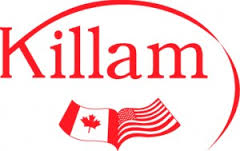 Purpose
International Study or Experience
Leadership Development
Focus
Business and Entrepreneurship
Creative and Performing Arts
Environment and Sustainability
Health and Medicine
Humanities
International Affairs
Journalism and Media
National Security
Peace and Conflict Resolution
Public Policy
Public Service
Social Justice
Social Science
STEM
Eligible applicants
First-year Undergrads
Second-year Undergrads
Third-year Undergrads
Fourth-year+ Undergrads