Public Policy & International Affairs Fellowship (PPIA)
---
Deadline
November
Overview
The Public Policy & International Affairs (PPIA) Fellowship Program helps students achieve a Master's Degree or joint degree, typically in public policy, public administration, international affairs or a related field. The organization does this through the intensive study provided by participation in a Junior Summer Institute (JSI), through partnerships with universities across the country, and through an alumni network that provides opportunities to connect with nearly 4,000 individuals who share the same interest in public service.
The PPIA Program prepares undergraduates to be competitive candidates for top degree programs in the fields of public policy, public administration or international affairs. Accepted students participate in an intensive, 7-week, academic program during the summer before their senior year on one of the following Junior Summer Institute (JSI) campuses:
Carnegie Mellon University
Princeton University
University of Michigan
University of Minnesota
University of California, Berkeley
Benefits
Recipients receive the following benefits:
Full tuition at a PPIA Junior Summer Institute.
Eligibility to receive assistance with travel expenses.
A stipend of up to $1,500 (funding determined by each JSI).
University housing with a meal plan.
Books and related course materials at your JSI.
Each JSI may offer additional benefits, such as GRE preparation, at their discretion. Please check with each JSI about any additional benefits.
Minimum of a one-time $5,000 scholarship at a PPIA graduate school if admitted for a Master's degree. PPIA Fellows often receive financial offers above and beyond this minimum from their graduate program.
Fee waiver when applying to schools that are members of the PPIA Graduate School Consortium.
Application process
Eligibility Requirements
All prospective PPIA Fellows are expected to dedicate themselves to the traditions and objectives of the PPIA Fellowship Program, have an abiding commitment to public service and contribute to more diverse perspectives in public policy and international affairs. The following are more specific criteria and guidelines:
 If you are a United States citizen or legal permanent resident you are eligible to apply to all JSI programs. In addition, UC Berkeley (including the Law Fellows program) and Princeton University can accept international students who are studying at US institutions.
Applicants must have an expected graduation date between December 2022 and August 2023.
Must not have attained a Bachelor's Degree prior to start of Junior Summer Institute.
Must be committed to completing a Master's Degree in public and/or international affairs at one of the PPIA Consortium graduate schools.
Must demonstrate an interest in pursuing a professional career associated with public service such as government, nonprofits, humanitarian and international organizations and other related programs.
Must be interested in contributing to the diversity of perspectives present in the PPIA Fellowship Program.
Economic need is given consideration during the review of applications.
All academic majors are welcome to apply
The deadline to apply is in early November. Applications can be submitted through the PPIA website, at: www.ppiaprogram.org.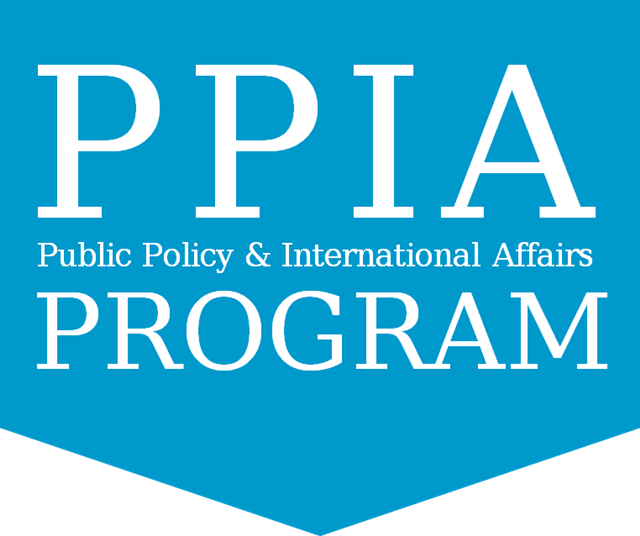 Purpose
Funding for Graduate Study
Leadership Development
Professional Development
Summer Opportunities
Focus
International Affairs
Public Policy
Public Service
Communities
High Financial Need
Historically Excluded/Underrepresented
Citizenship status
US Citizen
US Permanent Resident
DACA/Dreamer
International Student (non-US citizen)