National Science Foundation Graduate Research Fellowship
---
Deadline
October
Overview
Fellowships are awarded for graduate study in fields supported by the NSF, including the mathematical, physical, biological, behavioral and social sciences; engineering; the history of science and the philosophy of science; and for research-based PhD degrees in science education.
The NSF Graduate Research Fellowship Program helps ensure the vitality of the human resource base of science and engineering in the United States and reinforces its diversity.  As the oldest graduate fellowship of its kind, the program has a long history of selecting recipients who achieve high levels of success in their future academic and professional careers. The reputation of the program follows recipients and often helps them become life-long leaders that contribute significantly to both scientific innovation and teaching. 
NSF Fellows are anticipated to become knowledge experts who can contribute significantly to research, teaching, and innovations in science and engineering. These individuals are crucial to maintaining and advancing the nation's technological infrastructure and national security as well as contributing to the economic well-being of society at large.
So that the nation can build fully upon the strength and creativity of a diverse society, the Foundation welcomes applications from all qualified individuals. Women, under-represented minorities and people with disabilities are encouraged to apply.
Benefits
Provides three years of support for the graduate education of individuals who have demonstrated their potential for significant achievements in science and engineering.
Annual Stipend:  $34,000
Annual cost-of-education allowance: $12,000
Three years of support usable over a 5-year fellowship period.
Eligibility criteria
To be eligible for the NSF GRFP, you must:
be a US citizen, US national, or permanent resident
intend to pursue a research-based Master's or Ph.D. program in an NSF-supported field
be enrolled in an eligible program at an accredited United States graduate institution, with a US campus, by fall following selection
have completed no more than one academic year of full-time graduate study (or the equivalent)
meet all other eligibility requirements as set forth in the current Program Solicitation
The "no more than twelve months" limit applies to your entire education career, not just your current program. If you have completed less than twelve months of your Ph.D. but have previously completed a Master's degree, you would not be eligible for the GRFP, unless you meet the criteria for an extenuating circumstance as described in Section IV of the Program Solicitation.
Application process
Access the online application
here
.
Personal, relevant background and future goals statement
Graduate research plan statement
3 reference letters
Academic transcripts
For more information, please see the Application Components section of their website.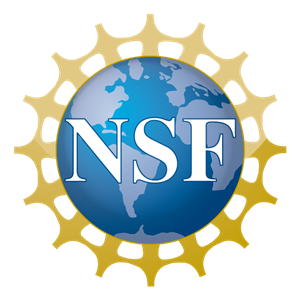 Purpose
Funding for Graduate Study
Research Support
Eligible applicants
Fourth-year+ Undergrads
Graduate Students
Undergraduate Alumni
Communities
Disabled
Historically Excluded/Underrepresented
Women
Citizenship status
US Citizen
US Permanent Resident