Latina Leadership Fellowship
---
Deadline
February
Overview
Esperanza United's Latina Leadership Fellowship provides training, professional development, and networking opportunities for Latina women pursuing careers in research and/or policy advocacy. Latina women and other gender minority groups experience unique barriers and disparate outcomes in higher education when compared to men. This fellowship is designed to address those disparities by providing professional support and mentorship to gender minorities that also identify as Latin@. The purpose of this fellowship is to promote Latina leadership and scholarship at the undergraduate and graduate level. A total of 10 policy and research fellows will be selected to participate as a cohort in this fellowship.
All fellows will have a mentor to support their work. Mentors can be identified by the fellow or Esperanza United may match a fellow with a mentor. By working closely with Esperanza United's team, fellows will have the opportunity to work on an individual project focused on public policy advocacy or research, which will provide them with culturally relevant experience in advocating for underserved Latina communities.
The fellowship will start mid-April and end in August.
Benefits
Fellows will gain knowledge in the global issue of gender-based violence and Latina
leadership, as well as culturally relevant research and policy advocacy. Through a series of
activities, training, and workshops, fellows will explore individual and collective leadership. Fellows also receive an $8, 0000 stipend, distributed monthly from April to August
Eligibility criteria
Latina students enrolled as rising juniors, seniors, or in graduate programs with an interest in GBV and Latina health promotion are invited to apply
Individuals who are bilingual in Spanish and English are encouraged to apply
Availability throughout the summer, as well as availability to travel in August.
Interest in public policy advocacy and/or research that promotes well-being in the Latin@ community.
Interest in learning about the multifaceted global issue of gender-based violence
Commitment to social and racial justice
Application process
Please submit a combined PDF of the following to latinafellows@esperanzaunited.org:
Resume or CV
Contact information for two references (please include name, position, nature of relationship, phone number and email)
Mentor or Field Advisor (such as a professor, supervisor, academic advisor, or community member) who will be providing guidance and mentorship during the fellowship. Prospective fellows can indicate if they need assistance with finding a mentor)
Your responses to the following essay prompts:

Please discuss your interest in and connection to the Latin@ community and your commitment to ending gender-based violence. (no more than 500 words)
Tell us how the stipend will support your experience and steps moving forward. (no more than 150 words)
Are you more interested in focusing on public policy, in research, or do you not have a preference? (no more than 50 words)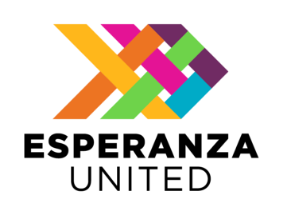 Purpose
Leadership Development
Professional Development
Research Support
Summer Opportunities
Focus
Public Policy
Social Justice
Eligible applicants
Third-year Undergrads
Fourth-year+ Undergrads
Graduate Students
Communities
Historically Excluded/Underrepresented
Women
Citizenship status
US Citizen
US Permanent Resident
DACA/Dreamer