Eisenhower Global Scholars
---
Deadline
March
Overview
The Eisenhower Global Scholars Program sends four American university graduates abroad annually for an academic year of postgraduate studies at two prestigious European universities, the University of Oxford and IE University in Madrid, Spain, leading to a master's degree and immersion in the EF global network of Fellows.
Benefits
Eisenhower Global Scholars will spend a full academic year of  intensive postgraduate study and hands-on work experience, leading to the following degrees:
Eisenhower Fellowships covers all major expenses. During their academic year of study, or after the school year is completed, the Scholars will meet with Eisenhower Fellows. Eisenhower Global Scholars will experience the lifelong connection to a network of like-minded leaders. The Scholars may be offered optional summer internships in collaboration with the EF Global Network.
Eligibility criteria
For full requirements, please see the Eisenhower Fellowships PDF here.
Candidates must be U.S. citizens or legal permanent residents preferably between 20 and 30 years old, and will have:
a track record of achievement, including a strong academic undergraduate record and community involvement
demonstrated leadership potential
a concrete project proposal that this international post-graduate study will advance
Award requirements
Candidates must be accepted into the program at the University of Oxford or IE University in Madrid in order to be eligible for this opportunity.  You are only eligible for the scholarship at the university at which you are accepted.
Application process
Those interested in applying will need to create a profile on the Eisenhower Fellowships web portal. To Access the portal, visit https://www.efworld.org/apply-now/ and Click the "Get Started" tab. You will need to provide things such as contact information, educational and professional background, proposed academic travel, objectives and impact, etc.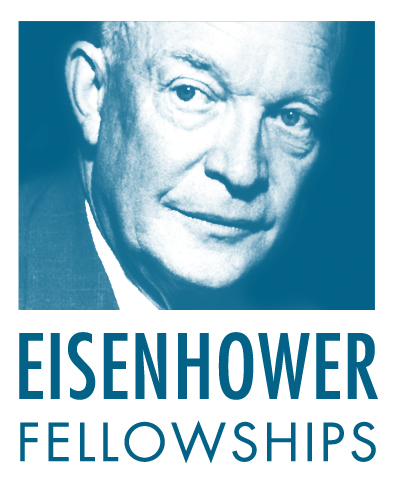 Purpose
Funding for Graduate Study
International Study or Experience
Focus
International Affairs
Public Policy
Eligible applicants
Fourth-year+ Undergrads
Undergraduate Alumni
Citizenship status
US Citizen
US Permanent Resident