Critical Languages Scholarship
---
Deadline
November
Overview
The Critical Languages Scholarship (CLS) Program provides overseas foreign language instruction and cultural enrichment experiences in 14 different languages:
 
Azerbaijani, Bangla/Bengali, Hindi, Indonesian, Korean, Punjabi, Turkish, and Urdu: Beginning, advanced beginning, intermediate and advanced levels;
Arabic, Persian, and Portuguese: Advanced beginning, intermediate and advanced levels;
Chinese, Japanese, and Russian: Intermediate and advanced levels.
The CLS Program is part of a U.S. government effort to expand dramatically the number of Americans studying and mastering critical need foreign languages. Students of diverse disciplines and majors are encouraged to apply. Participants are expected to continue their language study beyond the scholarship period, and later apply their critical language skills in their future professional careers.
Benefits
All CLS Program costs are covered for participants including: travel to and from the student's U.S. home city and program location, a mandatory Washington, D.C. pre-departure orientation, applicable visa fees, room, board, group-based intensive language instruction, program-sponsored travel within country, and all entrance fees for CLS Program cultural enhancement activities.
Eligibility criteria
All applicants must be U.S. citizens.*
Applicants must be currently enrolled in a U.S. degree-granting program at the undergraduate or graduate level.
Current undergraduate students must have completed at least one year of general college course-work by program start date
Applicants must be in acceptable mental and physical health. Grantees will be required to submit a satisfactory Medical Information Form and Physician's Statement.
Applicants must be 18 years old by the beginning of the CLS Program.
Applicants must be at the appropriate level of foreign language proficiency (varies by country).
Students in all disciplines, including business, engineering, law, medicine, sciences, and humanities are encouraged to apply.
Selection criteria
CLS applications are reviewed by language faculty, area specialists, study abroad professionals and fellowship advisors as part of the selection process. During the first round of review, all applications are read by two outside reviewers. During the second round, top applications are submitted to selection panels.
Award recipients will be selected on the basis of merit with consideration for:
Academic record and potential to succeed in a rigorous academic setting;
Ability to adapt to a different cultural environment;
Plan for continuation of study of the language; and
Plan to use the language in future career.
Application process
Applications are submitted directly to CLS program via the CLS website.  Two letters of recommendation are required.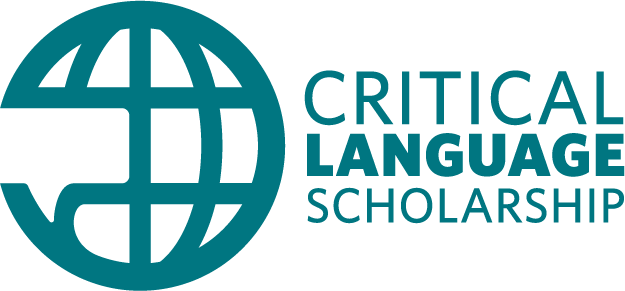 Purpose
Foreign Language Study
International Study or Experience
Summer Opportunities
Focus
International Affairs
National Security
Peace and Conflict Resolution
Eligible applicants
First-year Undergrads
Second-year Undergrads
Third-year Undergrads
Fourth-year+ Undergrads
Graduate Students