Congress-Bundestag Youth Exchange (CBYX) for Young Professionals
---
Deadline
November
Overview
The Congress-Bundestag Youth Exchange (CBYX) for Young Professionals is a fellowship funded by the German Bundestag and U.S. Department of State, that annually provides 75 American and 75 German young professionals, between the ages of 18½–24, the opportunity to spend one year in each other's countries, studying, interning, and living with hosts on a cultural immersion program.
The program consists of three phases:
Two months of intensive German language training
One semester of classes in one's academic or career field at a university, technical or professional school
Three to five month internship in one's career field
CBYX is open to candidates in all career fields, and applicants from a broad range of backgrounds are selected for the program each year.
Benefits
This funded fellowship opportunity annually covers basic living costs for all participants including:
Round-trip international airfare from Washington, D.C. to Germany
Language school costs for two months of intensive German language study
Tuition costs for one semester of study
Housing costs for host family, apartment, or dormitory during the pre-internship phases

Note: program funding during the internship depends on earnings

Monthly stipend to cover basic costs of living
Program-related travel within Germany
Health insurance in Germany
Eligibility criteria
U.S. citizenship
Age 18½–24 on August 1st of program start year
High school diploma
Must exhibit clear career goals and relevant experience in their career field

Experience can be in the form of work, internships, or volunteering
Applicants should also have a strong interest in Germany and world affairs. Prior German language knowledge is not required, but is preferred.
Participants are expected to act as "young ambassadors" of the United States in Germany, and to represent the diversity of the U.S. in factors including, but not limited to, career field, educational background, geographic location, disabilities, ethnicity, gender, race, religion and socio-economic status.
NOTE: Previous scholarship recipients of U.S. Department of State's Bureau of Educational and Cultural Affairs (ECA)-funded programs with a duration greater than eight weeks, including CBYX high school fellowships, are not eligible for this program. Current or recent employees (paid or unpaid), as well as their immediate family members,  at the U.S. Department of State/U.S. Agency for International Development are not eligible.
Application process
You must request an application on their website: https://carl.culturalvistas.org/CARL/pt/request/?prgm_code=CBYX-O
All applicants must complete an online application and submit all supplemental materials by November 1 for the program year beginning the following July.  A complete application consists of:
Online application form; requiring copies of the following documents to be uploaded with your submission

Resume
Copy of official transcript showing at least the last four semesters of study
Proof of U.S. citizenship: passport or birth certificate
High school diploma or proof of graduation
Two letters of recommendation to be submitted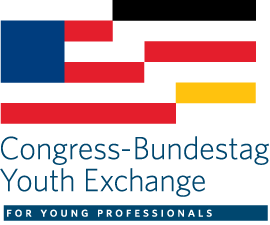 Purpose
Foreign Language Study
Gap Year
International Study or Experience
Leadership Development
Professional Development
Focus
Business and Entrepreneurship
Creative and Performing Arts
Environment and Sustainability
Health and Medicine
Humanities
International Affairs
Journalism and Media
National Security
Peace and Conflict Resolution
Public Policy
Public Service
Social Justice
Social Science
STEM
Eligible applicants
First-year Undergrads
Second-year Undergrads
Third-year Undergrads
Fourth-year+ Undergrads
Undergraduate Alumni