Deadline
March
Overview
Cobell Scholarships offers are merit-based following a lengthy application and referral process. Cobell Scholarship awards are disbursed according to US Federal Student Aid standards and the policies of the individual colleges and universities. The Cobell Scholarship is annual, non-renewable, and available to any post-secondary (after high school) student who is: an enrolled member of a US Federally-recognized Tribe, enrolled in or plans to enroll in full-time study and is degree-seeking while attending any nationally, regionally and industry accredited non-profit, public and private, institution.
The Cobell Scholars' mission statement is to provide elevated opportunities for high achieving, community involved Native college students with leadership experience through empowering them with an impactful scholarship experience designed to support their success in higher education.
Benefits
Award amount based on demonstrated need - $5,000 to $10,000 for undergratuates and up to $12,000 for graduate students
A seperate summer reasearch fellowship of $5,000.
Eligibility criteria
Students must be either an undergraduate or graduate student at a university as well as:
Enrolled member of a US Federally Recognized Tribe
Enrolled in full-time study and be degree seeking. 
To see the FAQ about eligibility, please click here.
Selection criteria
To see the FAQ about the selection process, please click here.
Q: How are applicants selected to receive a Cobell Scholarship Finalist offer?
A: After the deadline, Cobell Scholarship Reviewers will evaluate and score each complete application for overall academic strength including academic rigor, references responses (if required), and all other information that is available in the application. Reviewers will also assess language, grammar, and writing skills from the applicant's responses. Additional factors include selecting high achieving students who represent all tribal nations, at all levels of education, from a variety of institutions, academic pursuits, community engagement, and leadership.
Application process
To see the FAQ about applying, please click here.
The instructions from the Cobell website states the application process as...
Navigate to our OASIS Portal: https://webportalapp.com/sp/access_oasis
Create a profile by submitting the Applicant Profile. The Profile can be edited/updated at any time, please always keep contact information and institution information up-to-date.
Once the profile is complete, applicants must complete the Eligibility Form with which OASIS will match applicants to open scholarship opportunities based on the self-reported responses provided in the Eligibility Form. If there is no available application, review all responses entered on Eligibility Form, then contact scholarships@cobellscholar.org to request changes to be made.
Scroll to the bottom of the page and select the blue tab: Scholarships & Applications. Select 'View' in the Scholarships & Applications section on the following page to view all available opportunities. If matched, the applicant will be directed to complete and submit the application for the available scholarship opportunities. The opportunity application(s) responses entered in the OASIS portal can be edited until the posted closing date. All fully completed opportunity applications will be considered and reviewed during the selection process.
If selected, an email offer to become a Finalist is generated beginning no earlier than May 1 each year. This, and status updates, can be viewed in OASIS at any time.
FINALISTS must ACCEPT the OFFER and will then be directed to complete a Post-Acceptance to begin the verification process; a link to complete this step will be available in an email sent, once the offer is ACCEPTED. If the FINALIST DECLINES the OFFER, there will be no further communication from the system.
When the entire Post-Acceptance portion of the FINALIST file is complete, FINALISTS will receive an official Award Notification to be deemed a Cobell Scholar.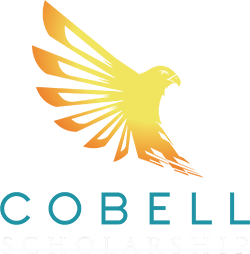 Purpose
General Academic Funding
Summer Opportunities
Focus
Business and Entrepreneurship
Creative and Performing Arts
Environment and Sustainability
Health and Medicine
Humanities
International Affairs
Journalism and Media
Public Policy
Public Service
Social Justice
STEM
Eligible applicants
First-year Undergrads
Second-year Undergrads
Third-year Undergrads
Fourth-year+ Undergrads
Communities
Historically Excluded/Underrepresented